NexGenx IntelliScan Pulse Oximeter
Model CVD-M1002
A pulse oximeter is a small device that looks sort of like a chip clip or a big clothes pin. You place your finger snugly inside (most require nail side up), and within seconds it lights up with numbers indicating your blood oxygen level and heart rate.
How pulse oximeter can help Covid patients?
An everyday medical device, called a pulse oximeter, has recently started gaining attention for its potential in diagnosing and monitoring COVID-19 symptoms. A small equipment that clips onto a person's finger, pulse oximeter measures pulse and the percentage of oxygen in the blood. It is mostly used for monitoring patients in hospital including those who have had some surgeries and at homes by people with respiratory problems. According to medical experts, the device helps the healthcare provider to decide whether the patient needs extra oxygen.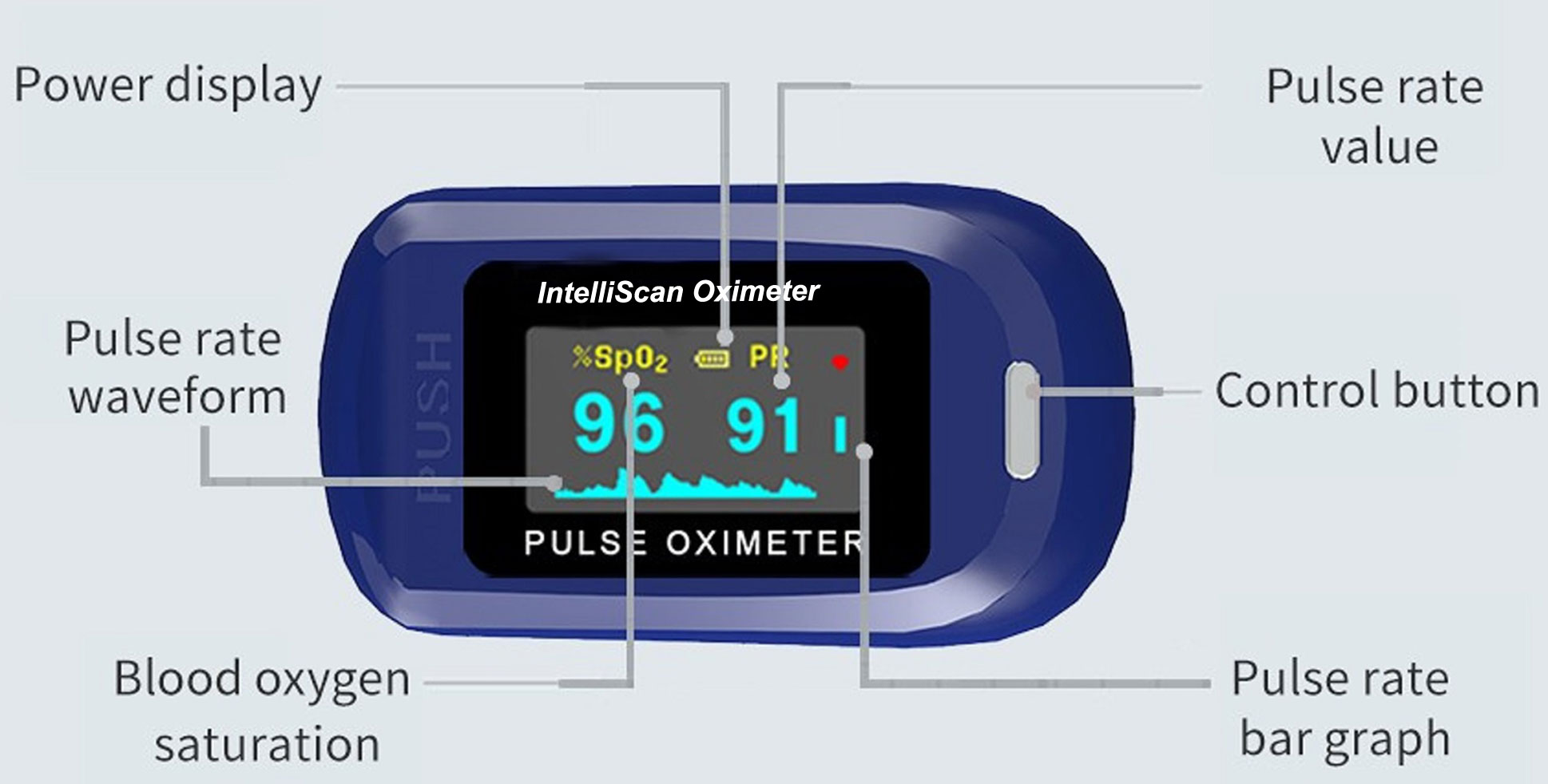 Features & Specification
Our Pulse oximeters are available with a prescription from a medical professional, or you can buy a NexGenx IntelliScan Pulse Oximeter without a prescription. These portable monitoring devices are highly durable and easy to use, even when exercising or traveling. Our product provide responsive and precise readings in a range of conditions and features:
Accurately tracked a person's oxygen level decrease from 98% to 74% while a primary competitor only tracked down to 95%.
Durability: It can be repeated use and multiple drops without compromising on performance, making it one of the most durable self-monitoring oximeters in the industry.
Versatility: Provides reliable results making it a suitable monitoring tool for almost any patient.
Best Performance: It produce a high-intensity pure light spectrum, which eliminates variations in readings for consistent measurements time after time.
Why Choose Us
Easy Local Commute

You won't arrive to work sweaty and out of breath. In fact, you will arrive refreshed and relaxed with enjoyable commute to work.

Better Health

With the electric motor, you will become more active and achieve your fitness goals by manually pedaling when you can and manual Switching to the electric motor with auto torque sensor when you are tired.

Save Money

Save money on gas, parking, insurance, oil, breaks, other car maintenance items