Specifications: GGI Spec SCD: GGI-PAS eBike Accessories A170124
Bike Cruiser Accessories for PAS eBikes
HUMMR Carrier, Police & Security Bike,
Part No. H170124-PSC-1
The carrier is manufactured using Chrome Moly Steel of equivalent with Powder Coating and Bake at 375oF approx.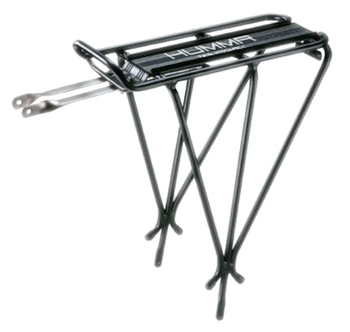 HUMMR Case Trunk Lockable, Bike,
Part No. H170125-CTL-1
Crafted out of high quality plastic, this trunk case is lockable with two keys. Dust and water resistant, the case attaches to the rear rack of a bike. 17 Liter Volume approx.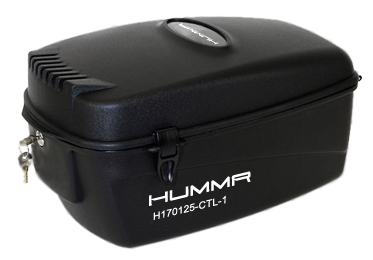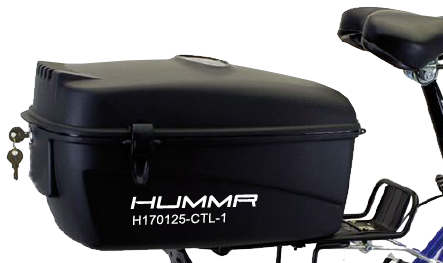 HUMMR Pannier Set, Police Bike,
Part No. H170126-HPS-1
The HUMMR Pannier Set features two large-capacity main compartments that fit over a center-pull mounting system (rear rack). The adjustable compression straps secure one gusseted pocket on each side of the bike. Scotch lite reflective trim increases visibility, and heavyweight polyester construction ensures durability. This quality pannier set features decals for Police, Security, EMS and Sheriff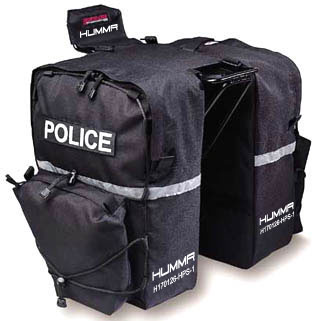 Why Choose Us
Easy Local Commute

You won't arrive to work sweaty and out of breath. In fact, you will arrive refreshed and relaxed with enjoyable commute to work.

Better Health

With the electric motor, you will become more active and achieve your fitness goals by manually pedaling when you can and manual Switching to the electric motor with auto torque sensor when you are tired.

Save Money

Save money on gas, parking, insurance, oil, breaks, other car maintenance items